by: Pon, Jaleyl Anieca Marie G., 9-Maroon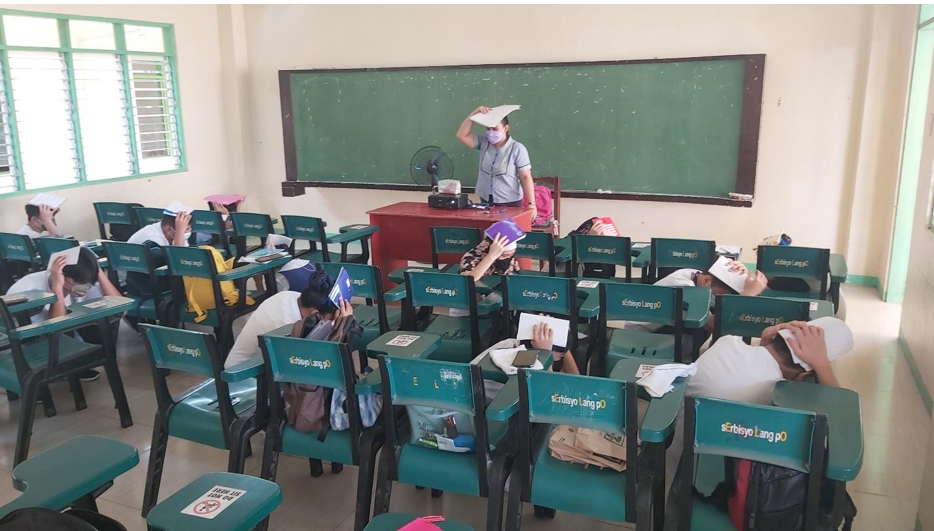 The 2022 1st Quarter Nationwide Simultaneous Earthquake Drill was conducted last March 10, 2022 at exactly 9 am with a ceremonial pressing of button initiated by Mr. Cypruss Beo, SDRRM Coordinator.
Grade 7, 8 and 9 who happened to be in school for their limited face-to-face classes performed the Duck, Cover and Hold in their respective classrooms since Minimum Public Health Standards was concerned and through the guidance of their subject teachers.
Despite the modular distance learning, those students who were at home still carried out the said precautionary measures so they will be able to know what to do for the worst-case scenario.
To ensure the safety of students, teachers and non-teaching personnel, this drill had to be executed for the preparedness of emergencies such as earthquakes.